plastic Injection molding service
Plastic injection molding
Overmolding
Rapid tooling
Insert Molding
Factory price with ISO9001-2015 qualified 
All uploads are secure and confidential
What is injection molding
Injection molding is the most cost-effective way to make a plastic part at scale and offers consistent quality for low-to-high volume manufacturing.
Molding also has the highest variety of materials, colors, and configurations when compared to CNC machining or even 3D Printing. Beyond materials, injection molded parts can have custom cosmetics, polishes, or surface textures.
At IN3DTEC China factory, your parts will be molded in the most advanced automatic machines and get your parts as fast as days.
how does plastic injection molding works?
The plastic injection molding process at IN3DTEC is resin pellets are loaded into a barrel where they will eventually be melted, compressed, and injected into the mold's runner system.
Hot resin is shot into the mold cavity through the gates and the part is molded. Ejector pins facilitate removal of the part from the mold where it falls into a loading bin.
When the run is complete, parts (or the initial sample run) are boxed and shipped shortly thereafter.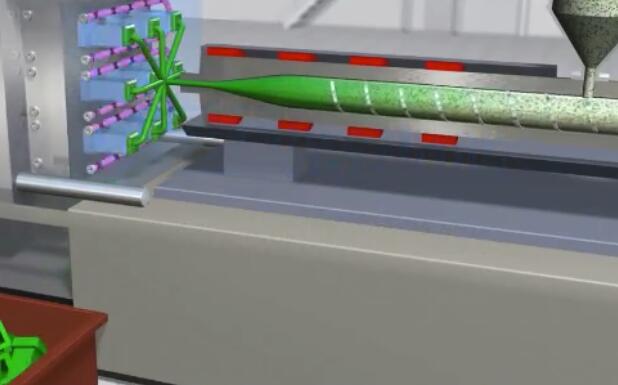 Technology
Material
Finish
Material Highlight
Advantages of Injection Molding
Material

Density(g/cm^3)

Tensile Strength ( Mpa)

Flexural strength (Mpa)

Wear Resistance

Elongation at break (%)

Heat Resistance (0.45Mpa, °C)

Cost
upload Your parts to get a free, instant quote
All upload are secure and confidential